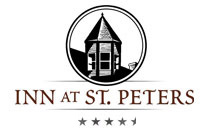 Planning your next getaway has never been easier.
1668 Greenwich Rd. • St. Peters Bay, PEI C0A 2A0
Ph. (902) 961 2135 • Fax (902) 961 2238 • Toll free: 1 800 818 0925 • Email: [email protected]
Welcome to The Inn at St. Peters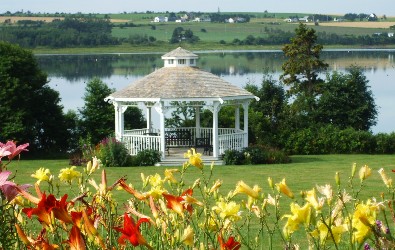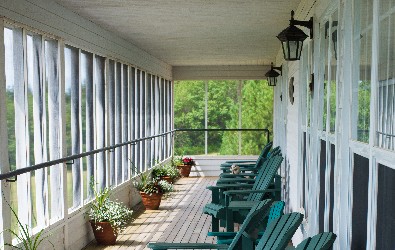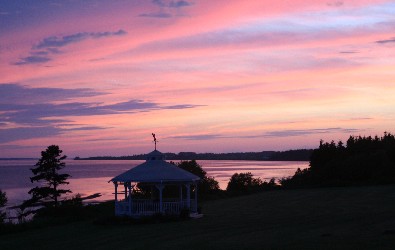 Multiple year winner of Tripadvisor Traveller's Choice Awards as one of the Top 25 Small Hotels in Canada and the only 4 1/2 star Waterfront Inn on Prince Edward Island, the Inn is situated on an idyllic 13 acre setting with award winning gardens. A stay at the Inn or a visit to our dining room offers the comforts and privacy of a boutique hotel with the personalized service you deserve.
Endless possibilities are available to you as you enjoy the Inn and Prince Edward Island-
-Rated one of the world's top Coastal Destinations by National Geographic, explore the sandy beaches and parabolic dunes that await you just minutes from the Inn. Enjoy a leisurely hike along the miles of manicured trails at Greenwich National Park and tour the Interpretive Center to learn the history of the St. Peters area
-Cycle the prettiest part of the Confederation Trail meandering alongside lush farmlands and picture perfect coastlines
-Named an Undiscovered Golf Destination of the Year, golf at one of the Island's 26 golf courses, let us arrange a golf package for you
-Sing and dance or just sit and appreciate the talent that Islanders will show you when you attend a local ceilidh
-Travel the country roads to seaside villages where you can watch the fisherman unload the day's catch or perhaps try your hand at catching an 800 pound Giant Bluefin tuna

-Travelling to the Îles de la Madeleine, start your vacation with a stay at the Inn, a short 20 minute drive to the ferry
Our staff of 20 is here to ensure your stay is unforgettable, come and see why the Inn won the Kings County Hospitality Award from the Prince Edward Island Tourism Association

We look forward to meeting you
Karen Milligan

"The Inn at St. Peters- where our guests arrive as strangers and leave as friends"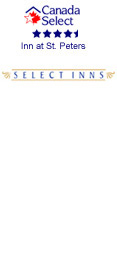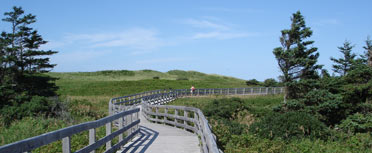 "Beautiful views, friendly staff, fantastic food. Great times in the Maritimes!"
– Jamie and Jackie L.